A great feature about shopping on
Etsy
is being able to communicate directly with the shop owner -- the creator, the artist. Many shop owners on Etsy, welcome requests for special orders. If you are unfamiliar with Etsy, it is an online marketplace where you can buy unique handmade and vintage items directly from independent sellers from all around the world. Check it out
here
. As you can see their are all sorts of categories with oodles of choices. If you like handmade or one of a kind products you will love checking out these unique listings.
Recently I received a request for one of my photo frames but the customer wanted something a bit different. She contacted me and told me what she liked about my photo frames but then told me what she wanted.
Here was her request - she referred to this listing:
"Do you do custom orders? Kind of looking for something a bit more simple, I think.... preferably a 3x5 photo size (but 4x5 would be okay too. It is for a horizontal photo... and I was just thinking some pieces of pale aqua sea glass, maybe on the bottom corner... and if that is too plain, possibly a couple of tiny shells sprinkled in. Maybe a few pieces in the top (opposite) corner.... but only a few."
This is what I put together: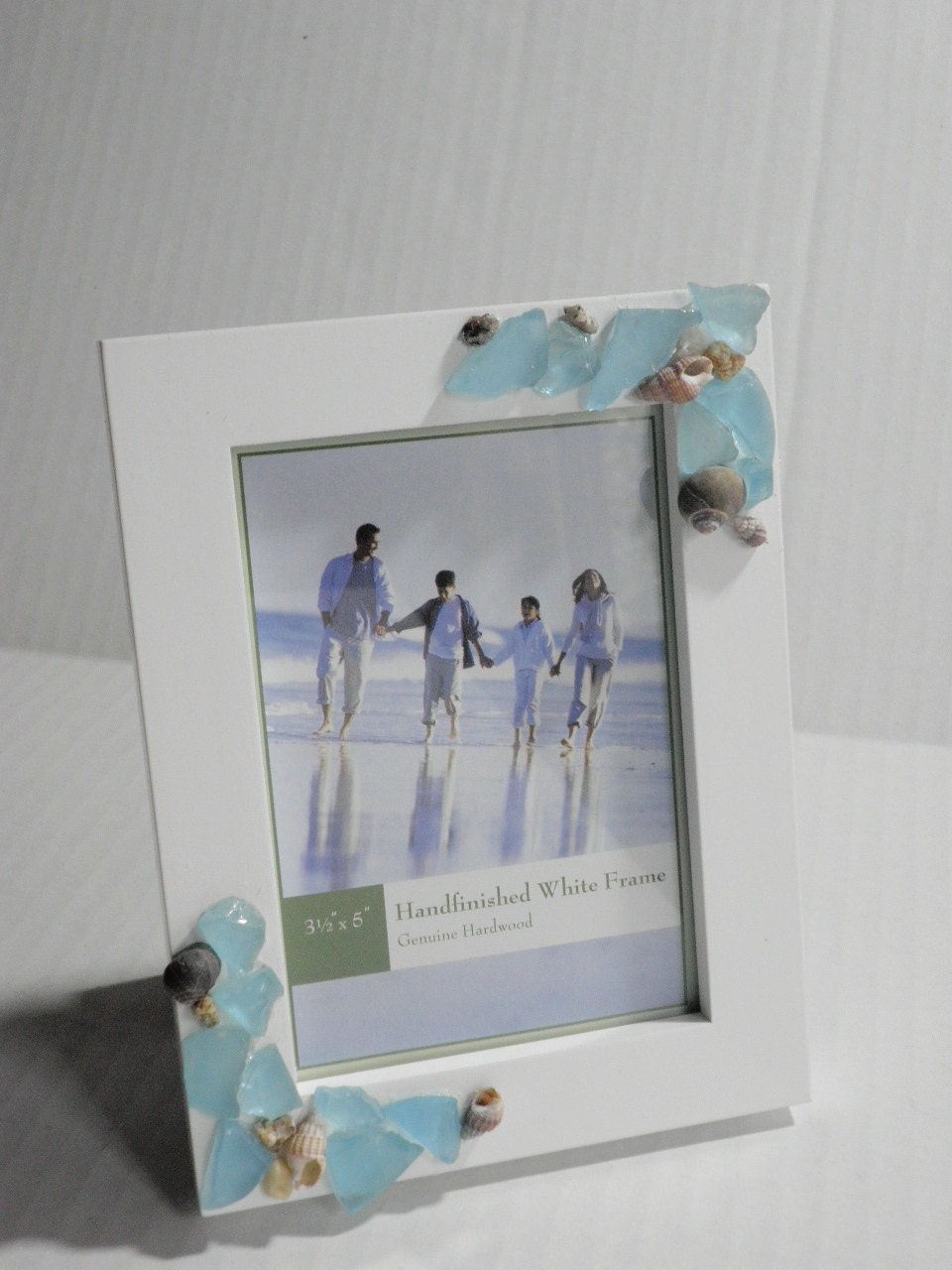 So, if you see something that interests you in my Etsy shop, contact me and I'll see if I can do something special for you. If I put something together and it's not right, there is no obligation. If you decide the finished product is not right -- I'll list it in my shop for sale. In my shop I offer front door wreaths, silk and dried flower wall hangings and seashell decor.
Here are a few listings I found on Etsy offering "special orders":